"
Orlando, who was dining with Leonardo DiCaprio at the Cipriani restaurant on Wednesday night, was very, very angry, when Justin, who didn't have a reservation at the eatery, approached their table to try to talk to the actors.
DiCaprio had proceeded to shoo away the pop singer with his hand, leading Bieber to provoke a fight which saw Bloom jump over a sofa to get at the 20-year-old Baby singer at the restaurant.
"
(x) this just keeps getting better
dicaprio had proceeded to shoo away the pop singer with his hand
god, bieber is such a prick
(via mrsweasley)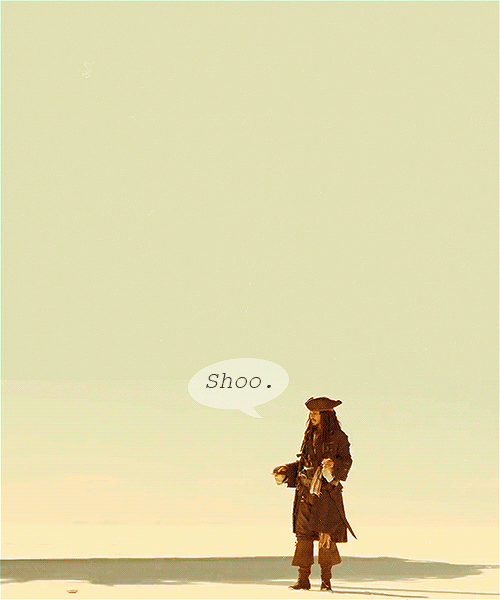 "Clara has a life of home, school, her domestic life, her domestic bliss, her flat in Shoreditch, and then the Doctor will bring the TARDIS and land in the bedroom or land in the stationary cupboard at school, and then she'll go off on her adventures. But she's very strict about him returning her at exactly the right time so she doesn't miss anything on Earth. So in a way she is kind of having her cake and eating it, but what she really doesn't want is the double life to collide in any way. It has to be completely separate, and that is the control freak Clara coming through."
Jenna Coleman on Clara's home life. (x)
if you think that professor mcgonagall didn't love james potter then let me just explain to you how wrong you are because among james' many talents he was really fan-fucking-tastic at two things: quidditch and transfiguration and those just happen to be mcgonagall's favorite things so guess what he may have been a little shit but he was her little shit and you know she loved every minute of detention she had to chaperone with him
a group of weasels can be called a confusion

it is a confusion of baby weasels
I am Daenerys Targaryen, the queen of self claimed bloated empty titles.
ALL WATER DOES NOT TASTE THE SAME
if i do not see josh peck interviewed by oprah before i die i will not have lived a full life
I get really confused when people give shit to those who get into fandoms like Star Trek and Doctor Who because they've seen the reboots and liked them.

Like, that's literally the same as saying 'Oh, so you like Shakespeare huh? Did you see Macbeth when it originally came out? Had you even been to the Globe Theatre before it burned down in the 16th century? Didn't fucking think so, poser'

DO YOU FUCKING REALISE HOW SILLY YOU SOUND?!
I'm not even a gamer but I would play this so hard.

and you would get sorted an junk and it would be great

Isn't this secretly what we all wanted Pottermore to be?

Okay so my mind started rolling with this and omfg okay just hear me out

So like it starts of sort of like Sims and Skyrim, okay. You get your owl and you go do your shopping for stuff for Hogwarts, but you don't get to see your character just yet. When you get to Hogwarts and your sorting ceremony, you get to customise how they look and what sort of traits they have. After you customise all that, you get sorted via a quiz (sort of like Pottermore) and it rolls with that and you get sorted.

Through the game, you get to study magic (obvious) and you have adventures and stuff where you have to make decisions. These decisions later decide what your Patronus and Animagus will be, as well as what your fear is for you Boggart (though this could also possibly be decided on when you're making your character idk whatever).

So during the summer holidays, you have adventures in the Muggle world (depending on what your blood status is, which could be decided randomly) if you're Muggle-born. If you're Pure-Blooded, you have adventures in the wizarding world. If you're Half-Blooded, you can do both. But here's the thing, if you spend more time in the Muggle world, you get more information on going on's in the Muggle world, and same goes for the Wizarding world if you spend more time in the Wizarding world. And after a period of time, like maybe in your fourth year?, you can get papers and news from whichever world you're not in most often. And your knowledge of the events of the world, both Wizarding and Muggle alike, can factor into the gameplay somehow.

And then in your Fifth and Seventh years, you have your O.W.L.s and your N.E.W.T.s, and these factor into what career choices you'll have later on as well. So like if you score high in Herbology and Potions, you'd have career options like Healer, Herbologist, and Potion Master.

AND THEN THE WORLD BECOMES YOURS. YOU CAN CONTINUE RELATIONSHIPS YOU HAD IN HOGWARTS AFTERWARDS, OR YOU CAN MEET NEW PEOPLE, OR WHATEVER. AND THEN IT JUST BECOMES THIS HUGE SANDBOX OF FUN AND WONDERMENT.

YOU HAVE A BEAUTIFUL, BEAUTIFUL MIND

YOU ARE A GENIUS!!!!!

I WOULD PLAY THIS SO HARD

Sims IV: Harry Potter

I'VE NEVER WANTED SOMETHING SO MUCH IN MY ENTIRE LIFE. GGFFHCDGBD!!!!!!
there's something really interesting in this passage that I wanted to point out
Trelawney assumes that Harry was born in midwinter because of his "dark hair" and "mean stature" and "tragic losses so young in life"
Tom Riddle was born in midwinter, is describe in CoS as resembling Harry, and his mother died right after his birth
Harry has a piece of Voldemort's soul in him
that's why Trelawney made that assumption

TRELAWNY WAS ACTUALLY A GREAT SEER SHE JUST MESSED UP SOMETIMES AND ACTED A LITTLE GOOFY SO NO ONE TOOK HER SERIOUSLY

BECAUSE CLASSICAL ALLUSIONS 

For those of you who don't know your Greek mythology, Cassandra was the daughter of the King and Queen of Troy. Apollo tried to get in her pants by giving her the gift of prophecy and took nice guy douche-bagging to a godly level by cursing her when she turned him down. 

The curse? That she would never be believed. 

So all of Cassandra's warnings to the people of Troy fell on deaf ears. 

And in case you don't remember, Trelawny mentions that her great-great-grandmother's name was … you guessed it… "Cassandra" 
so i'm rewatching season 1 of Supernatural and i get to episode 17 Hell House and…

… hey I recognize this girl… let me check the IMDb page for the episode

…. wait, what?

I saw her in Supernatural and recognized her from Supernatural??? 

man, we must go through a ton of guest stars….

IT HAPPENED AGAIN